Mimi Schwartz is an award-winning, socially conscious American author, educator, and public speaker. More…
Latest Book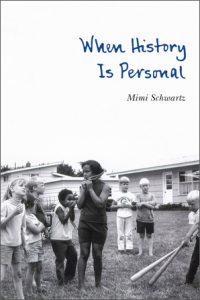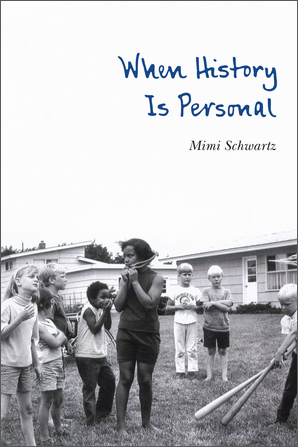 Mimi Schwartz narrates twenty-five stories in her life, each enhanced by the social issues that shaped them. A child of German-Jewish immigrants, wife of over forty years, writer and professor, breast cancer survivor, traveler, tennis player, and recent widow, Schwartz invites readers to consider how individual experiences can challenge the "official" history —be it on assimilation, the women's movement, racism, anti-Semitism, end-of-life issues, ethics in writing, or courtroom justice.
Upcoming Events
April 16
 "Beyond the I: When Memoir Meets History" — Afternoon Workshop
"When History Is Personal" — Evening Reading
RoeJan Community Library
9091 NY #22
Hillsdale, New York
Contact davidking@taconic.net for more information.